This acclaimed logic-puzzle game for iPhone and iPod Touch is entirely free to download, offering over 100 puzzles with many many more available as In-App purchases. With an animated story-mode and continuously expanding free puzzle mode Piczle Lines offers you countless hours of head-scratching puzzling fun!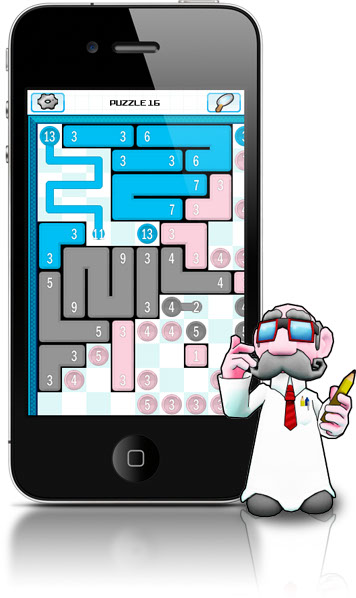 "Pure puzzle perfection! 9/10"
Eurogamer
"Piczle Lines is pretty much the perfect iPhone game."
The Unofficial Apple Weblog
"Extremely hard to put down."
The Guardian
"Probably the best puzzle game I've ever played for iPhone/iPod Touch. 4.5/5"
Gamezebo
"Extremely absorbing!"
Pocketgamer
​

4.8 average user rating
In this logic puzzle game you must connect coloured grid squares of the same colour and number with each other using only the number of grid squares denoted; i.e. two blue squares of 5 must be connected with a line covering 5 grid squares. Once completed the puzzle forms an image. Don't worry, it's quite easy to understand once you start playing, though bigger puzzles with longer lines can become quite challenging!